There are several topics that could be discussed on this page of our web site. We may provide the history of the school and discuss how we have developed into one of the leading educational institutions. Another area of interest is our philosophy and mission for the education of children.
Our Staff
We have an young, experienced and dedicated group of teachers and administrators. Each teacher strives to create a supportive and challenging classroom atmosphere to encourage students to participate. Curently the school is devided into four academies: Entrepreneurial Academy, Liberal Arts/Sciences and Technology Academy, Professional Services Academy and the newest, The Partnership Academy.
Teacher of the Month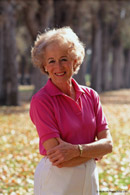 This month's featured teacher is Mindy Cohen. Mindy has taught at our school for over twenty years. While she enjoys teaching all ages of students, she is currently the teacher of our fourth graders. Mindy is married with two children of her own.