FAFSA - Free Application for Federal Student Aid.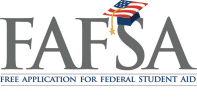 Attention all Seniors!!!!
The Deadline to submit your FAFSA to be eligible for CAL Grants has passed, BUT...
You can still apply for financial aid. IF you have not already done so, Submit your FAFSA online at www.fafsa.ed.gov. You can click on the banner above and be connected to the site. You should use your parents 2011 Tax returns to complete the form, but, if your parents have not filed yes, use their 2010 tax returns. You can come back at a later date and update your application using your parents 2011 forms once they have completed them.
If you or your parents have any questions on filling out the FAFSA, do not hesitate on either coming by or calling 559-587-1718.