Welcome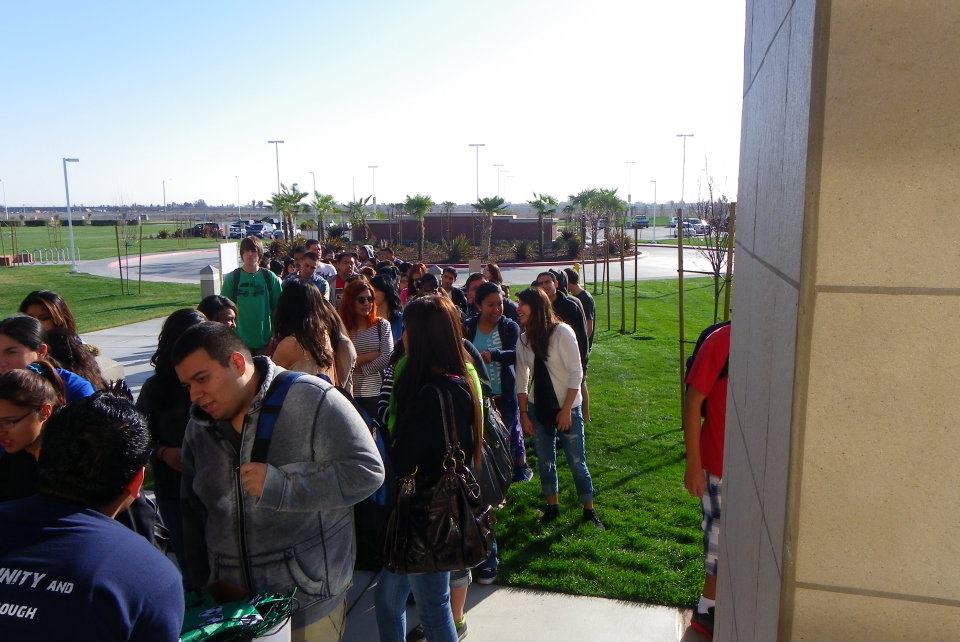 Hanford West Students waiting to enter West Hills College's new "Eagle Arena" for the Eagle Days Event.

Congrats to: Travis Pilgrim for winning an iPod Touch and Dane Gonzalez for winning a brand new Lap Ton, courtesy of West Hills College.
Click on the link above to download the power point presentation to your computer.

Attention Juniors and Seniors!

Thanks to those that attended the Hanford West Junior/Senior Information Night. It was a great night and lots of information was reviewed. If you and/or your parents missed this event, you can download the power point presentation using the above link. Feel free to contact me in the Career Center for more information or to asks questions that may arise once you see the presentation.
I would like to thank Bobby Martin from Fresno Pacific University, Lisa Loewen from COS, Eva Jimenez and Jan Young from West Hills College Lemoore and Shane Hice from the US Navy for coming out and taking part in the Question and Answer panel.
Juniors - The time for you to start taking the SAT and ACT is quickly approaching.

Juniors, If you are interested in attending a 4 year college/University, it is important that you get at least one test in during the Spring semester. There are a number of scholarships and programs that require SAT scores. Many of these Scholarships and Programs have application deadlines that are earlier than the Tests offered to you as seniors. Be proactive not reactive. Sign up now. See Mr. Amavisca for Fee Waivers. You are allowed one fee waiver, per year, per test.