SAT Test Dates and Deadlines ! 2012-13
The Next SAT you can still register for is Dec, 2012

Deadline to register for this test is November 1, 2012.


U.S. Registration Deadlines
2011-12

ACT Test Dates and Deadlines ! 2012-13

The next ACT available is Dec, 2012 and the deadline to register is Nov 2, 2012.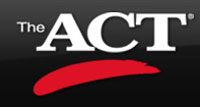 All SAT and ACT Tests are given at Hanford High School. Students should report to the Cafeteria no later than 7:45am.

Remember to bring your ID (Drivers licence or School ID) a few # 2 penicils, and a Calculator (Graphing calculators are ok, Calculators with infra-red capabilities will need to have the infra-red section taped for security purposes! Cell phones are not allowed to be used as calculators and can not be on during testing.

Students are allowed to bring a snack and water to consume during breaks.



.